Blue Orient Enterprise
(PG0077160-V)
Flexi-bags, Flexi-tank contractor and supplier with forwarding services.
Type - Top loading top discharge, bottom loading bottom discharge and top loading bottom discharge. 3 inches valve with or without relief valve. 125 microns x 4 with outer PP skin or 350 microns x 2 with outer PP skin.


Request for our TUV report 2.8G tested (click here)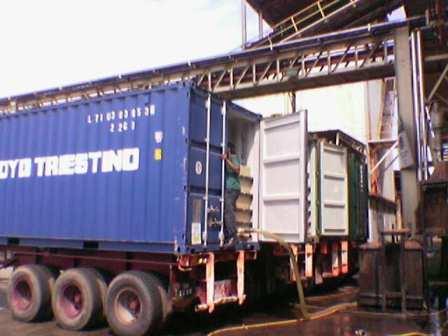 We innovate to cater for the different bulk cargo products that is carried by flexi bags / Flexi tank that converts a 20 foot dry ISO containers into 24 m/tons bulk liquid cargo for export from Malaysia to the foreign market. Our food grade flexi tank have variable use to suit individual needs and is able to carry all kinds of non hazardous liquid cargo. We have customers using our flexi tank / bags for methyl esther or bio diesel(EN14214)
Flexi tank are Non-hazardous and can carry:- 14,000 litres to 23,000 litres capacity.